Blood sugar levels can be effectively managed and adjusted if there is a slight change; either it gets higher or lower. Such actions are to be applied carefully for a healthy you. This article talks about how a person can manage the blood sugar level in his body with the assistance of a diabetic blood sugar levels chart and provides guidelines that are suggested to be followed by you. Let's dive right in.
Management of blood sugar levels in your body 
You can either raise the level of blood sugar when it gets low or lowers it when the level of blood sugar gets high.
In case of a low level of blood sugar
A person suffering from hypoglycemia or a very low level of blood sugar might notice symptoms such as:
Feeling jittery or shaky
Feeling lightheaded or dizzy
Being confused
Having headaches
Being tired or hungry easily
Witnessing changes in heart rhythm
Facing difficulty speaking or seeing
With the occurrence of such symptoms, a person is advised to: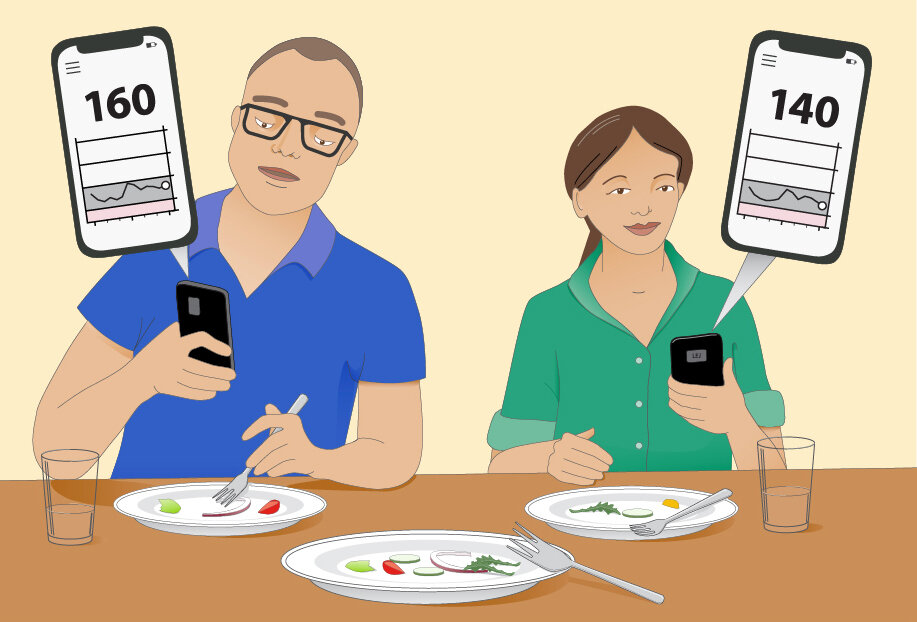 Get their glucose levels checked
Consume items that contain around or about 150-20 grams of carbohydrates or glucose
Wait for a duration of 15 minutes
Check your glucose levels again
Repeat in case the levels still come out to be low
If despite all your efforts the level remains low, you should seek medical advice. If you end up losing consciousness, you should prefer seeking emergency help.
In case of a high level of blood sugar
A person suffering from hyperglycemia or a very high level of blood sugar might notice symptoms such as:
Thirst
Headache
Frequent urge to urinate
Tiredness or weakness
Blurred vision
It might help if you regularly exercise. If a high level tends to persist, it is advised that you consult a doctor as you might need an adjusted treatment plan instead. Also, in case the symptoms in both situations are severe, you might want to go for emergency medical attention as well.
Monitoring the blood sugar levels 
Monitoring the sugar level of your blood is a crucial part of managing diabetes. An ideal monitoring plan might include:
Test in the office of a doctor
Fingerprick test
A CGM device that monitors the level of glucose throughout a day
The time when a person generally checks his level includes before a meal, while noticing any related symptoms, or before bedtime.
A person might also go with additional testing:
Succeeding to the adjustments in diabetic blood sugar levels chart After, during, or before the exercise
During night
When he does not feel well
The frequency to get yourself tested tends to vary concerning the stage and type of diabetes you are suffering from along with other individual factors. A doctor will advise you on how often and when you should get yourself tested.
Conclusion 
Management of blood sugar levels is a very crucial step to prevent diabetes and related complications in the future. If it stays within the recommended range, treatment is said to be working. Individual needs might differ; a doctor helps in setting up goals at the beginning of the treatment to cut you off from all the concerns about blood sugar levels.