A kitchen cloud, a virtual kitchen, ghost kitchen, or dark kitchen, is a restaurant concept that operates without a physical dining room or storefront. Instead, the focus is on food production and delivery, with orders placed online or through a mobile app.
Cloud kitchens typically operate out of large, centralized kitchens designed for efficiency and optimized for delivery. They may serve multiple restaurant brands, each with its unique menu, or they may focus on a single cuisine or food type.
The main advantage of a cloud kitchen is that it allows restaurant operators to reduce overhead costs by eliminating the need for a physical storefront or dining room. This can make it easier and more cost-effective to launch new restaurant concepts or expand existing ones. It can also enable restaurant operators to reach a wider audience by offering delivery and takeout options.
Cloud kitchens typically rely heavily on technology, with online ordering platforms, kitchen management systems, and delivery logistics software being key business model components. They also require a highly trained staff of chefs and kitchen workers who can quickly and efficiently produce high-quality food.
Overall, cloud kitchens are a relatively new concept rapidly gaining popularity in the restaurant industry, especially in urban areas where real estate costs are high and demand for delivery and takeout options is strong.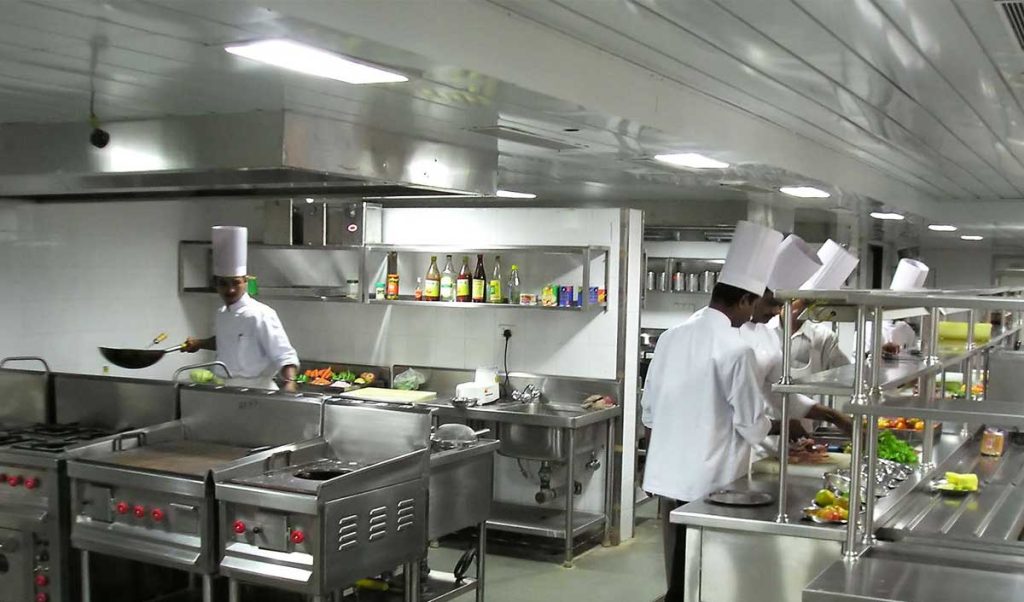 Following are the various benefits of cloud kitchens:
Lower Overhead Costs: Since cloud kitchens operate solely for food delivery purposes, there are no costs associated with physical restaurant spaces, such as rent, maintenance, utilities, or property taxes. As a result, cloud kitchens have lower overhead costs than traditional restaurants.
Flexibility: Cloud kitchens offer flexibility to their operators regarding the types of cuisines they can offer, the menus they can create, and the pricing structures they can implement. Additionally, cloud kitchens can be set up quickly and easily, allowing operators to test new concepts and menus without the risks and expenses of opening a traditional brick-and-mortar restaurant.
Increased Efficiency: Cloud kitchens are designed with efficiency in mind. With no need to manage a dining room, host guests, or manage servers, operators can focus solely on cooking and fulfilling orders, resulting in faster delivery times and more efficient operations.
Increased Reach: Cloud kitchens focus solely on delivery to reach a larger customer base than traditional brick-and-mortar restaurants. Operators can reach customers who may not have easy access to a physical restaurant location or prefer having food delivered directly to their doorstep.
Data-Driven Insights: Cloud kitchens rely heavily on technology, which provides operators with valuable data insights about their business, such as customer behavior and ordering patterns. This data can be used to optimize menus, pricing, and marketing strategies to serve customers better and increase revenue.
Cloud kitchens, virtual kitchens, work differently than traditional brick-and-mortar restaurants. 
Kitchen Setup: The cloud kitchen is set up in a central location, often in an industrial area or a commercial kitchen facility. The kitchen has all the equipment, appliances, and utensils needed for cooking and preparing food.
Partnering with food delivery platforms: The cloud kitchen partners with food delivery platforms, such as GrubHub, DoorDash, Uber Eats, or Deliveroo, to receive customer orders.
Online Ordering: Customers place their orders through the food delivery platform's website or mobile app, selecting the menu items they want to order and providing payment information.